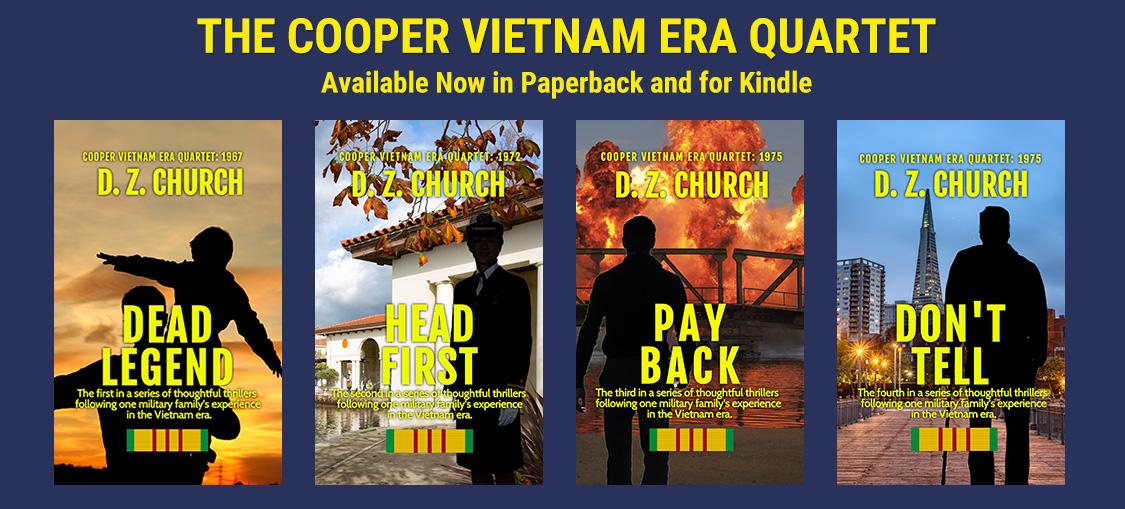 Don't Tell: Available Now
LT Robin Haas has a problem. Her Leading Chief has disappeared days before his Review Board. It's not like him to run. His neighbors aren't much help, but CWO Dan Cisco, back from Saigon, is at her side burdened by a secret of his own. One that will change both their lives. Laury Cooper, is cleaning up the mess he created in Saigon, when CDR Byron Cooper calls from an aircraft carrier on station in the South China Sea. That's when everything turns nasty.
Don't Tell is the fourth novel in the Cooper Quartet, the story of a military family set against the turbulence of the Vietnam Era. It is May 1975. Saigon has fallen to the North Vietnamese, the dead have come back to life amidst shame, anger, and greed. It will take all the Coopers to make this one come out right.
"Church spins a lively tale where motives are unclear in a vividly realized hothouse naval environment. The engaging characters and their detailed histories make this a satisfying capstone to a wide-ranging epic."
—Booklife