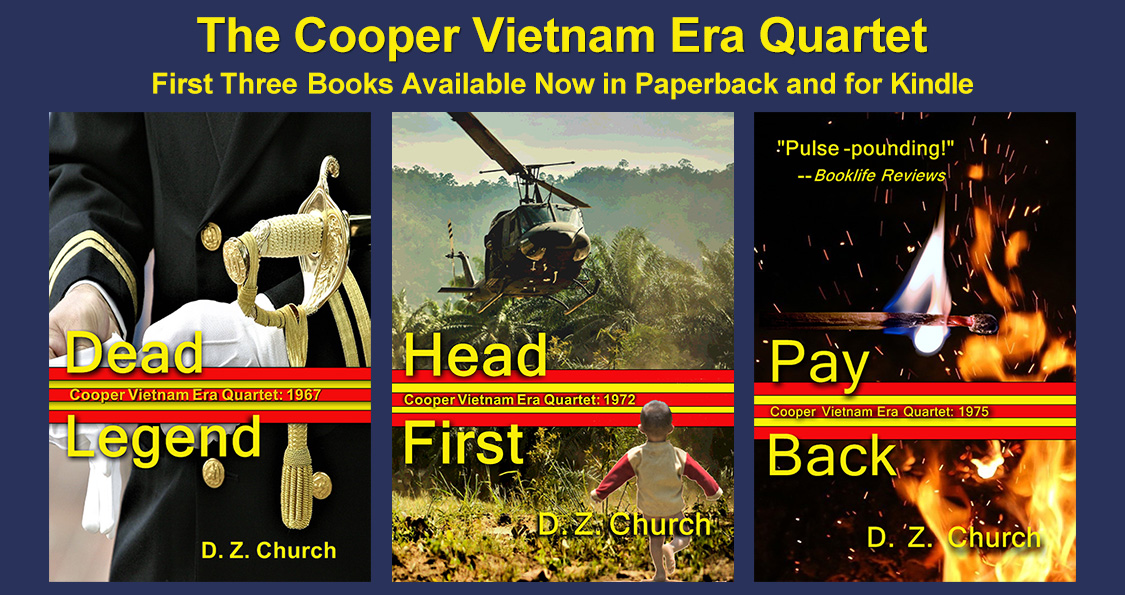 Pay Back: Available Now
Pay Back is the third novel in the Cooper Quartet, the story of a military family set against the tumult of the Vietnam Era.
It is April 1975. The U.S. has withdrawn leaving only a few Marines to protect the U.S. Embassy and Airbase HQ. As the North Vietnamese close in on Saigon, journalists stay on to report the advance, South Vietnamese beg to leave, and the U.S. is ready to forget—but not the Coopers.
Two acquaintances from opposite worlds call in their markers, sending Laury Cooper careening back to Saigon on a knight's errand. Disgraced, CDR Byron Cooper is given one last chance aboard an aircraft carrier in the South China Sea. As Saigon falls, both brothers face their future, a future endangered by greed, desire, treachery, and drugs.
One of them will risk everything, including his wife and children, to win.